To pressure the Mexican government to take action on immigration, on May 30, President Trump announced that he would impose a 5% tariff on all Mexican exports to the United States from June 10, and that the tariff would be increased by 5% monthly until October 1 to 25%.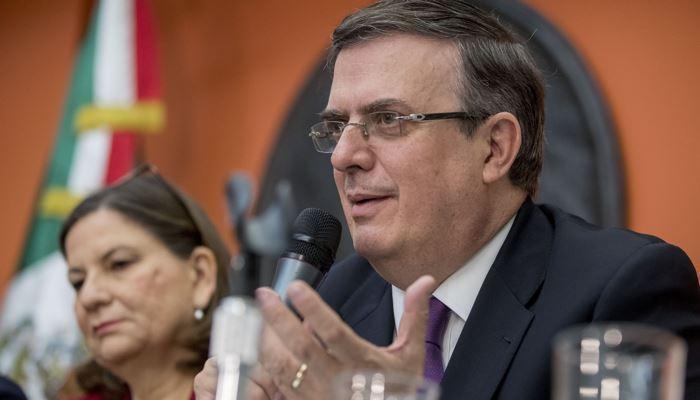 It is reported that the Mexican government has sent a high-level delegation to Washington to avoid punitive tariffs imposed by the United States on Mexico. Officials of the two countries will hold talks this week. Mexican Economy Minister Graciela Marquez will meet with U.S. Commerce Secretary Ross on Monday and Mexican Foreign Minister Ebrad will meet with U.S. Secretary of State Pompeio on Wednesday.
Since January this year, the Mexican government has intensified the detention and expulsion of illegal immigrants, but it is still insufficient to prevent more and more immigrants from entering the United States, mainly from Guatemala and Honduras. Trump claims that Mexico has been taking advantage of the United States for many years and that once the tariffs on Mexico begin to be applied, the bad behavior will end.
Mexican President Ovladol said at a news conference in Mexico on June 1 that in order to reach an agreement with the United States, Mexico could strengthen measures to curb the tide of illegal immigrants and looked forward to the "good results" of the Washington talks. He said Mexico would not be involved in a trade war, but if Trump did impose tariffs, the Mexican government would have a corresponding "plan" and reserve the right to resort to law.
Trump was not sympathetic with Ovladol's statement, and on June 3, he wrote on Twitter, "Mexico is sending a large delegation to discuss border issues. The problem is that they have been talking for 25 years. We want action, not empty talk. If they really want, they can solve the border crisis in one day. Otherwise, our company and jobs will return to the United States!"
If you are interested in those stickers above you can click here: https://www.irononlogo.com,or if you want design sticker,you can get help here: irononlogo@gmail.com ,welcome!